We provide a suite of financial services and products available to businesses and the self employed .
​
Whether you're a large organisation looking for a trusted partner or a single self employed individual we have a solution for you.
We place technology, customer service and compliance as our backbone to offer an unrivalled approach.
online portals

integrate with our services to ensure the highest gdpr compliance
Combined with our online portals our services to you are seamless. Information is available to view, comment or collaborate with us from any device.
Permission based system access providing collaboration with your existing team.
BACS and faster payments can be made to the workforce, HMRC and pension provider.
Customised reporting on all system data financials and payroll information.
Data submission, documents and more can all be managed in our support portal.
We strive to deliver excellence throughout all our services.
Our personable team are easy to speak to and have a passion for customer service.
Dedicated account manager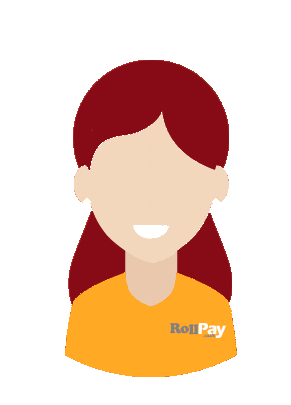 All clients receive a single point of contact.
Our dedicated account managers are UK based and can be visited in our offices.
RollPay are a UK based team of experts!
Our Derby based team combines a deep history of knowledge and blends it with an unrivalled commitment to customer service.
​
We employ a committed team of experienced and qualified professionals along with our academy training the newest associates at the beginning of their professional careers.
​
A visit to our offices is always welcome.
​
​
To request a demo or just find out more about our services please don't hesitate to contact us.