PAYROLL
PENSIONS
PEOPLE
​
OUTSOURCED PAYROLL SOLUTIONS
UK BASED PAYROLL, PENSIONS & HR PORTAL
All our services are available branded or white label.
​
Our portal can be fully branded to your business enabling you to totally outsource without compromising your own company brand.
Our portal is feature rich and fully integrated with our virtual payroll department
Combined with our virtual payroll department our services to you are seamless. All information is available to view, comment or collaborate with from any device.
Permission based system access providing collaboration with your existing team.
BACS and faster payments can be made to the workforce, HMRC and pension provider.
Customised reporting on all system data financials and payroll information.
Timesheet submission, holiday and sick leave can all be managed in the portal.
Dedicated account manager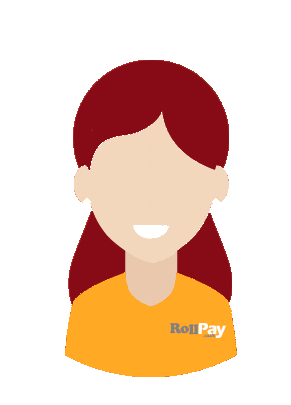 All clients receive a single point of contact.
Our dedicated account managers are UK based and can be visited in our offices.
RollPay are a UK based team of payroll experts!
Our Derby based team combines a deep history of payroll knowledge and blends it with an unrivalled commitment to customer service.
​
We employ a committed team of experienced and qualified payroll professionals along with our payroll academy training the newest associates at the beginning of their professional careers.
​
A visit to our offices is always welcome.
​
​
powerful API integrations
Our payroll portal has powerful API integration to save you time on bookkeeping and reduce processing errors.
API based integration posting payroll journals direct to your account.
quickbooks journal integration
API based integration posting payroll journals direct to your account.
To request a demo or just find out more about our services please don't hesitate to contact us.